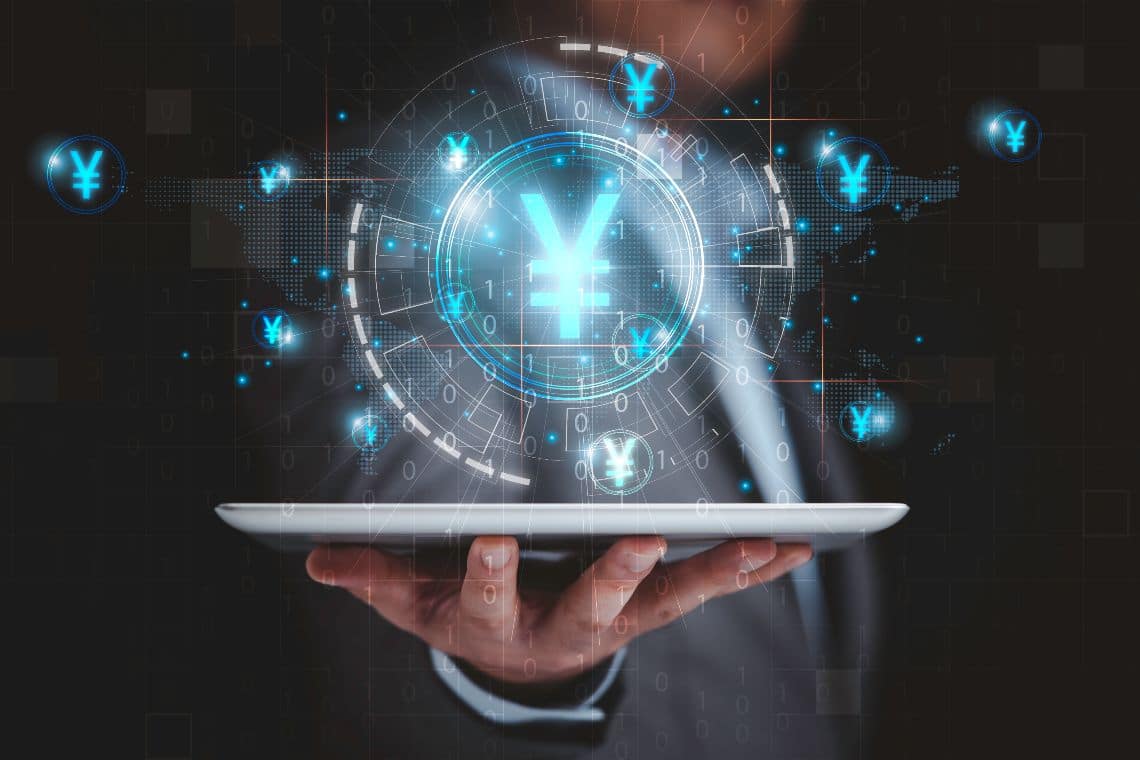 China's central bank has published an official whitepaper, also in English, on its new E-CNY, or Digital Yuan.
In fact, although it is explicitly called a "white paper" by its authors, it is entitled "Progress of Research & Development of E-CNY in China", and rather than a real whitepaper it resembles a long account of what has been done so far, and what will be done in the future.
The document reads:

"The PBOC working group on e-CNY research and development hereby releases this white paper to clarify the PBOC's position, to explain the background, objectives and visions, design framework and policy considerations for the e-CNY system, to seek public comments, as well as to deepen communication with all those concerned and join hands with them in building an open, inclusive, inter-operable and innovative currency service system for the era of digital economy".
The Chinese central bank (People's Bank of China, or PBoC) is also making it clear that the project is still in the pilot phase, i.e. research and development, and that there is no set timetable for the final launch.
On the contrary, it states that in the near future it will further expand testing to cover all possible scenarios in the selected pilot regions, and will continue to explore new application models in line with economic and social development, further optimizing the e-CNY system.
Therefore, the system is actually still under construction, and the study tests are still ongoing, so there could theoretically still be significant changes in the architecture of the digital Yuan, which may still be far from making its appearance on the financial markets.
Digital yuan whitepaper: an overview of the project
In total, more than 20.87 million personal e-CNY wallets have been opened so far, and more than 3.51 million corporate wallets, with 70.75 million transactions totalling some RMB 34.5 billion, or $5.3 billion.
Given that the tests began in December two years ago, in just over 18 months the average daily volume of these transactions has been around 10 million dollars, so very interesting for a relatively small-scale test.
Given these numbers, and the fact that the Chinese central bank is taking a lot of time to develop and test its CBDC, it is conceivable that these tests may have brought to light some issues not made public. After 18 months of testing, at an average rate of $10 million of transactions per day, it is hard to imagine that if these tests were completely successful there would still be a need for more, so much so that we are not even able to give a future launch date.
However, given that the whitepaper also specifically mentions smart contracts, but without mentioning any specific concrete use during the current testing phase, one could speculate that they are still working to develop and test these particular functionalities, and that this may still take some time.
In the same document, the PBoC also criticized decentralized cryptocurrencies, arguing that they have no intrinsic value, are volatile and require enormous energy consumption, so that they can hardly serve as currencies used in everyday economic activities. It considers them mostly speculative instruments, and a potential risk to the country's financial security and social stability.
The post The whitepaper of the Digital Yuan published appeared first on The Cryptonomist.