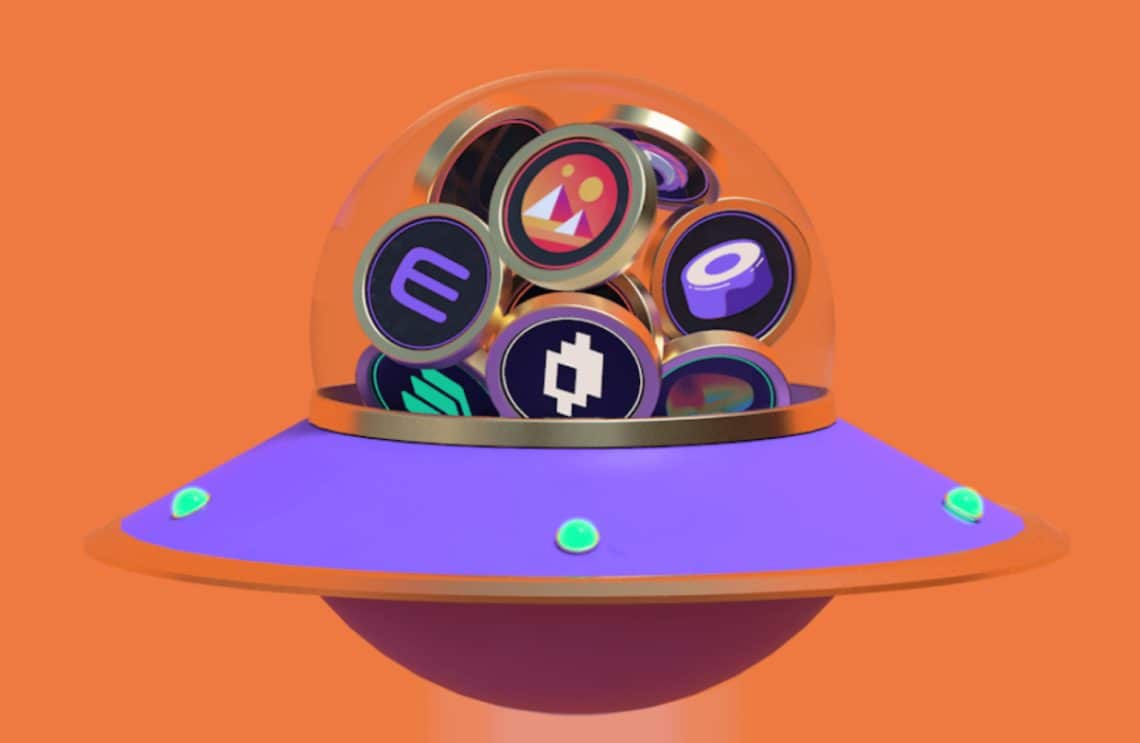 Revolut has announced the addition of 5 new tokens to its crypto offering. 
During the latest New Tokens Tuesday, five tokens were added from the collections Marketplace (MANA, CHZ), Web 3.0 (ANKR, NU) and DeFi (AMP). 
During the eight-week New Tokens Tuesday campaign, Revolut added 32 new tokens to the app, bringing its offering to 53 supported cryptocurrencies. 
The company began offering the ability to buy and sell cryptocurrencies in 2017, but it was only from April 2021 that it decided to expand its crypto offering considerably, first increasing it from 10 to 21, and now to 53 supported tokens. 
The tokens added in total are: ATOM, NKN, MATIC, ALGO, CELO, DOT, ICP, SOL, from the Network collection, BAND, LINK, TRB from the Oracle one, DOGE from the Meme one, AAVE, COMP, CRV, SUSHI, 1INCH, MIR, KNC, KEEP from DeFi, OGN, BAT, ENJ, MANA, CHZ, from Marketplace, SKL, CTSI from L2, STORJ, RLC, from Storage and ANKR, NU, from Web 3.0. 
The new tokens on Revolut
Of these, those added today are MANA, CHZ, ANKR, NU and AMP. 
Since last summer, Revolut's crypto services have spiked in use, in line with the growing popularity of cryptocurrencies. Bitcoin, Ethereum, XRP and ADA are the most popular cryptocurrencies. 
However, the company makes it clear that while it believes in expanding access to cryptocurrencies, this type of investment may not be appropriate for everyone, so it encourages its clients to research information about the various cryptocurrencies, risks and opportunities before buying or selling. 
Revolut's Head of Crypto, Edward Cooper, said: 
"More and more customers are requesting access to cryptocurrencies from their financial service providers. It's another tool users can have at their disposal as they seek to protect and grow their wealth, along with gold and silver. Our goal at Revolut is to create a financial super app and by that we mean supporting any financial product that we feel we can make 10 times faster, 10 times easier, 10 times safer or 10 times cheaper. Cryptocurrencies are a great choice for hundreds of thousands of customers and we believe we can make them 10x easier and 10x safer."
Revolut's goal is to create a global financial super app, with the aim of helping people get more out of their money. The company was founded in 2015 in the UK, and today has more than 15 million customers worldwide, dozens of products, and over 150 million transactions per month.
The post Revolut reaches 53 new tokens on the platform appeared first on The Cryptonomist.