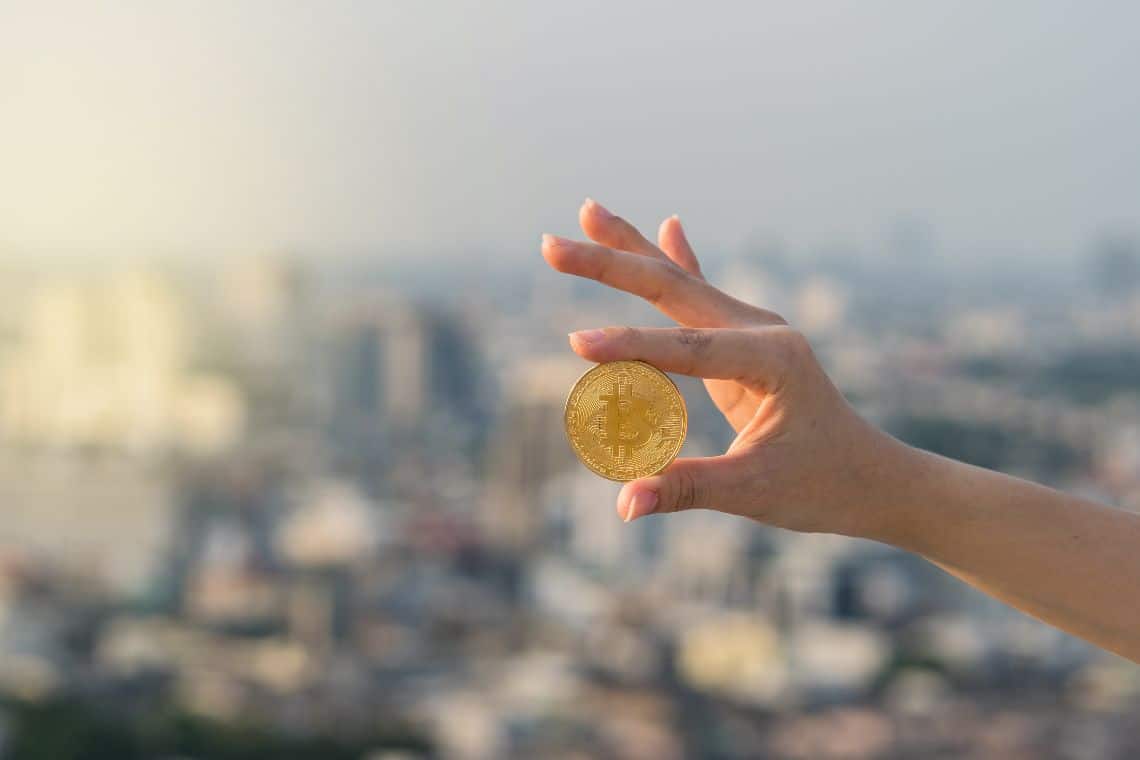 After the mayor of Miami, another US mayor reveals that he is a fan of Bitcoin: Scott Conger of Jackson, Tennessee. 
And like Miami is doing, Conger would also like to have his city involved in the blockchain sector in some way.
I'm taking pointers from @FrancisSuarez
In the coming weeks I will be forming a Block Chain Task Force to explore how to best position the @CityofJacksonTN for the future.#Crypto #cryptocurrency #Bitcoin

— Mayor Scott Conger (@MayorConger) April 8, 2021
Jackson is the county seat of Madison County in the US state of Tennessee and has about 65,000 inhabitants.
It is not a large city like Miami, but it is the eighth-largest city in Tennessee, where there are two cities larger than Miami: Nashville and Memphis.
Conger's idea would be to turn Jackson into a crypto hub, so much so that a few days ago he announced that their blockchain task force is looking into how the city could accept tax payments in bitcoin, and even allow its employees to make "DCA in Bitcoin".
Our blockchain task force is looking into how the @CityofJacksonTN can accept property tax payments in #bitcoin and allow our employees to DCA in Bitcoin.

— Mayor Scott Conger (@MayorConger) July 16, 2021
DCA stands for Dollar Cost Average, and effectively means the scheduling of continuous BTC purchases over the course of months with the allocation of a small recurring dollar amount so that different purchases can be made at different prices, depending on the moment.
Scott Conger among bitcoin supporters
Conger has also joined the ranks of those critical of the Fed's monetary policy which is driving up inflation. And it is from this further tweet that it is clear that Conger is in fact a fan of bitcoin.
Why do we accept inflation? Why don't we demand more from our federal government?
6.3% in 2 years. 172.8% in my lifetime. Every year our dollar is worth less. There is no rebound.
There is only 1 fix for this.. #Bitcoin

— Mayor Scott Conger (@MayorConger) July 16, 2021
Conger says he is unwilling to accept inflation of 6.3% in 2 years, equivalent to 172.8% over his lifetime, and that the only solution to this problem is bitcoin.
Moreover, Scott Conger is the third member of his family to be mayor of Jackson, so he is a more than influential member of the city. It is therefore possible that his initiative is as serious as that of the mayor of Miami.
During a recent interview Conger also explicitly admitted that he is drawing inspiration from Miami's initiatives, saying that bitcoin could be ideal for those coming to work in Jackson from afar, for example.
Francis Suarez's own initiatives in Miami are making it clear, and concrete, that cryptocurrencies and blockchain are an innovation that can be used to do business and promote economic development. The more successful these initiatives are, the more cities will join the list of those that want to attract crypto activities on their territory.
The post Scott Conger, mayor of Jackson, is a fan of Bitcoin appeared first on The Cryptonomist.