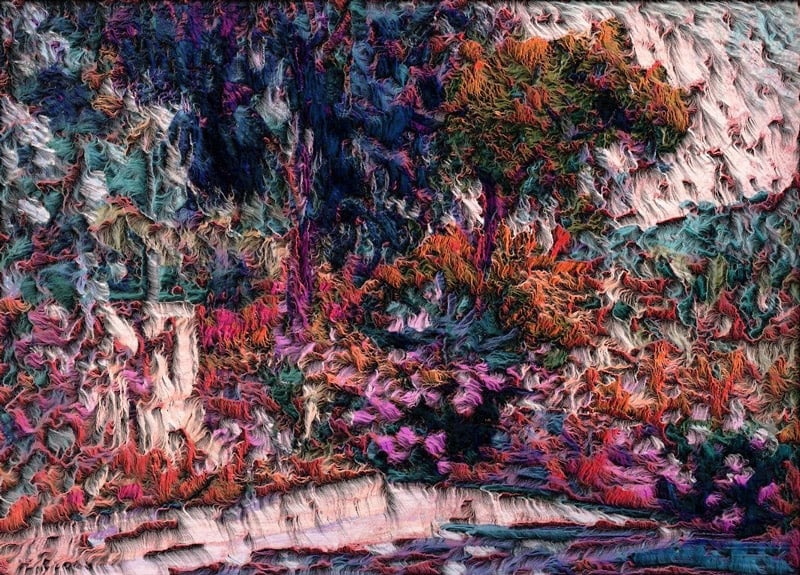 The Sicilian artist Matteo Mauro had announced his intention to enter the world of NFTs at the end of April 2021 and his first drops, dedicated to his collectors of physical art, had taken place on OpenSea at the beginning of May at values around 0.22 ETH.
On his debut in the NFT world, in fact, Mauro had begun by tokenizing the physical artworks of his collectors.
Then, on 20 May Mauro had dropped his first official NFT on Foundation, selling it for 1 ETH when Ethereum had a value of over $2,700.
Since then, Matteo Mauro's career in the NFT world has continued with more and more drops and new Italian and international collectors, until he reached a valuation of 7 ETH for one of his crypto artworks. A climb in prices with no descent, from the first to the last drop. A steady climb from about 800 dollars to 16000 dollars in just two months, marking a 20x increase for his tokens.
A few days ago, Mauro sold his work "My Baroque" for 7 Ethereum, more than 16 thousand dollars.
This progress in terms of the increase of his NFT prices took only 2 months, definitely due to the importance of the crypto art sector and of course his skill and career in the traditional art world too. The artist remains determined to develop more and more rare and fascinating NFT works that will lead to the continuous advancement of his career in the crypto art world. 
For collectors interested in investing in his project, Micromegalic Inscriptions, Matteo has created a dedicated NFT page on his website.
To access it, simply send a password request to the artist.
His drops can be viewed on Foundation.
The rise in the value of NFTs
According to data from the Q2 2021 report, the number of NFT buyers increased by 25% compared to the previous quarter, with a 48% increase in terms of USD traded.
The NFT market is therefore growing, including the crypto art market, and this is despite the fact that the value of crypto assets is not rising as much. In fact, in the last 3 months, the value of Ethereum has fallen 18%.
About Matteo Mauro
Matteo's works are or have been on display on all continents, in famous museums such as the MEAM in Barcelona, the Songyang Museum Contemporary Art in Spring, China or the Crocetti Museum in Rome.
In 2018, the Royal Academy of Art Exhibition exhibited a digital sculpture of his, made of wood by means of a kuka robot, valued at £250,000. His gift shop put online during last Christmas went entirely sold out in less than a month.
Matteo Mauro is known for his series of paintings Micromegalic Inscriptions which have won various awards including the International Van Gogh Prize given by José Van Roy Dalí, son of Salvador Dalí. The story of these works gave rise to the book of the same name Micromegalic Inscriptions, A Rococo story of contemporary engravings, published by Le Penseur in 2017.
The post Matteo Mauro: from 0.22 to 7 ETH in two months for his NFTs appeared first on The Cryptonomist.